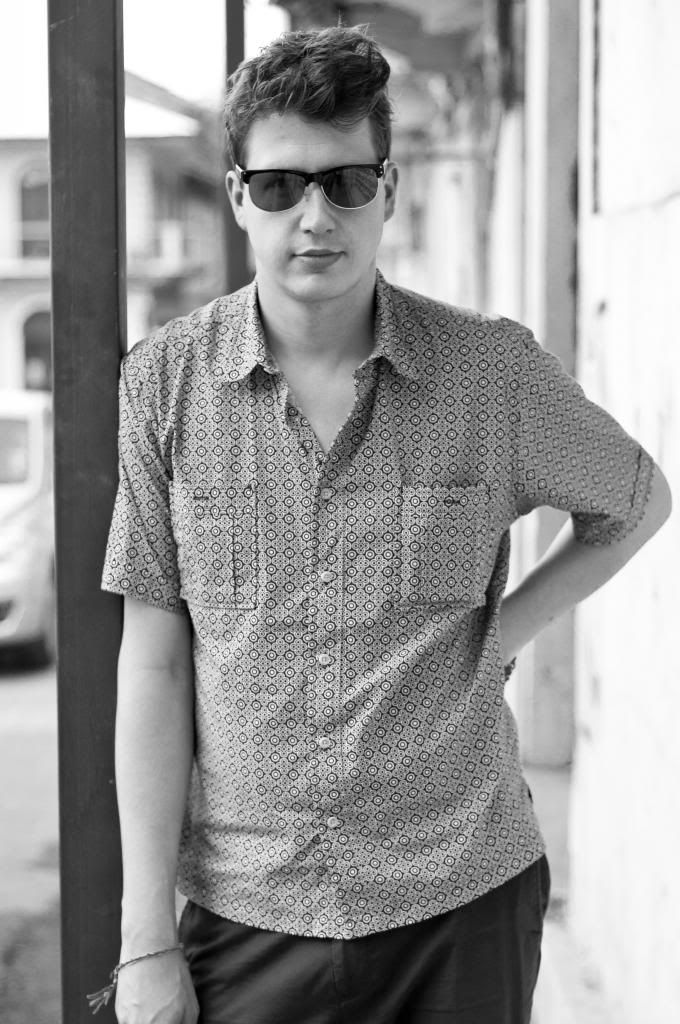 Para ver el post completo clickea en "Read More".
To see the complete post click on "Read More".
En una profesión tan tergiversada como la de ser blogger hay muy pocas personas y sites que se merecen la admiración de las personas, mantener la identidad y la libertad editorial en un mercado en que las marcas quieren dominar tu contenido y tus acciones puede difuminar fácilmente lo que en un principio fue un blog por hobbie y lo puede convertir en una página comercial que no se diferencie del montón.
Un especial caso, en el que me incluyo, estamos los streetstyle bloggers (que aunque es gran parte del blog, no es mi único estilo actualmente) los cuales se nos hace muy difícil lucrar de nuestros sitios y de verdad crear una identidad que mueva masas, como es el caso de Scott Schuman, Tommy Ton, Garance Doré y en este caso, Yvan Rodic de FaceHunter.
Desde hace ya más de un año sigo los pasos de Yvan, sus pasos de nómada global fotografiando el verdadero latir de la moda y de la vida de los diferentes suelos que ha visitado y siendo uno de mis bloggers favoritos e inspiraciones estoy muy agradecido de haber podido pasar un tiempo con él y enriquecerme de sus experiencias.
Es por eso que quiero aprovechar este post para invitarlos a todos a que se pasen mañana a Los del Patio a que conozcan a Yvan y a que tengan un pequeño sabor de su trabajo, créanme que no se van a arrepentir.
PD: Los invito otra vez a que compartan todas sus fotos de Instagram y Tweets con el hashtag #TrouNoirMacro y también #faceHunterPTY para que Yvan pueda ver todas sus fotos!
/////////////////////////////////////////
Being a blogger is a profession that's been misunderstood for a long time, specially when brands are the ones that difuse that thin line between a personal blog & a normal comercial site.
Harder it is for a special type of blogging, in which I include myself, the streestyle photographer. While it is true that the best way to earn money is by selling your footage to magazine & collaborate with other publications it's still hard to mantain that blogger identity we all look for.
There's just a minority that's known how to merge the blog identity with their passion for immortalizing the beat of fashion on the Street, i.e. the case of Scott Schuman from The Sartorialist, Tommy Ton from Jak & Jil and in this case, Yvan Rodic from The Facehunter.
It's been a really long while since I first set my eye on this globe trotter that has inspired me to document the life & the vibrant colors of the stories that happen around us, I can now say that The Facehunter is one of my favorite bloggers ever & that it has propelled me to really love people & Street photography. That's why it was an immense pleasure to get the chance of having a conversation with Yvan this afternoon & learn about his experiences & grasp on his tales & anecdotes.
You can also get to know him & maybe even be photographed by him, so please join us tomorrow at Los del Patio for the opening of his exhibition, a great opportunity to meet a man of a thousand faces, Facehunter.
PD: I just want to remind you to share your MacroFest Instagram pics & tweets with the hashtag #TrouNoirMacro & #FaceHunterPTY so Yvan can see your tweets/pics.