Para ver el post complete clickea en "Read More".
To see the complete post click on "Read More".
Voy a comenzar este post con algo que quiero que quede claro en todas sus mentes: NO SOY NINGÚN MODELO. Como fotógrafo conozco todo lo que implica en hacer una fotografía desde atrás del lente pero nunca me había puesto del otro lado de la cámara, así que no esperen a Jon Kortajarena en este blog, esperen más bien a un Teletubbie que le gusta la moda.
Siguiendo con el post, 1x3/3x1 es algo que inventé mientras estaba de compras en el mall, específicamente cuando encontré este pullover/t-shirt de Desigual.
Básicamente 1x3/3x1 es un nuevo tipo de blogpost que haré de vez en cuando mostrando 3 formas de utilizar una pieza que me llame la atención y que sea lo suficientemente versátil para ser combinada con más piezas de nuestro clóset.
Escogí el pullover/t-shirt Desigual para mi primer 1x3/3x1 porque es un key ítem que considero necesita ser resaltado; al igual que otras piezas que conseguí en Desigual me encanta que tenga personalidad por si sola, como pueden ver hay frases y palabras que le añaden alma a la pieza, lo que a mi parecer le agrega valor ya que no es solamente un pedazo de tela.
Me encanta que es suficientemente fresco para ser usado como t-shirt y también es suficientemente abrigador para usar como pullover, también me fascina que combinado con una camisa y un blazer puedes usarlo para una reunión, es una compra inteligente.
//////////////////////////////////////
I'm gonna start this blog post with something you should have very clear in your minds: I AM NO MODEL, so don't expect me to be the next Jon Kortajarena, instead consider me as a cute Teletubbie who likes to dress nicely.
Continuing with our post, you maybe asking yourselves "What does 1x3/3x1 mean?", well it is a new type of post in which I show you 3 ways to wear one ítem.
As my first 1x3/3x1 item I chose this Desigual pullover/t-shirt that I think really deserves to be highlighted as a stand up piece in anyone's closet since it has personality by itself. It has words & phrases like "sex" "love" "life" "life's cool" all over itself, which totally adds value to the item because it shows that it is not just a remnant of cloth.
It is obviously a Smart Buy.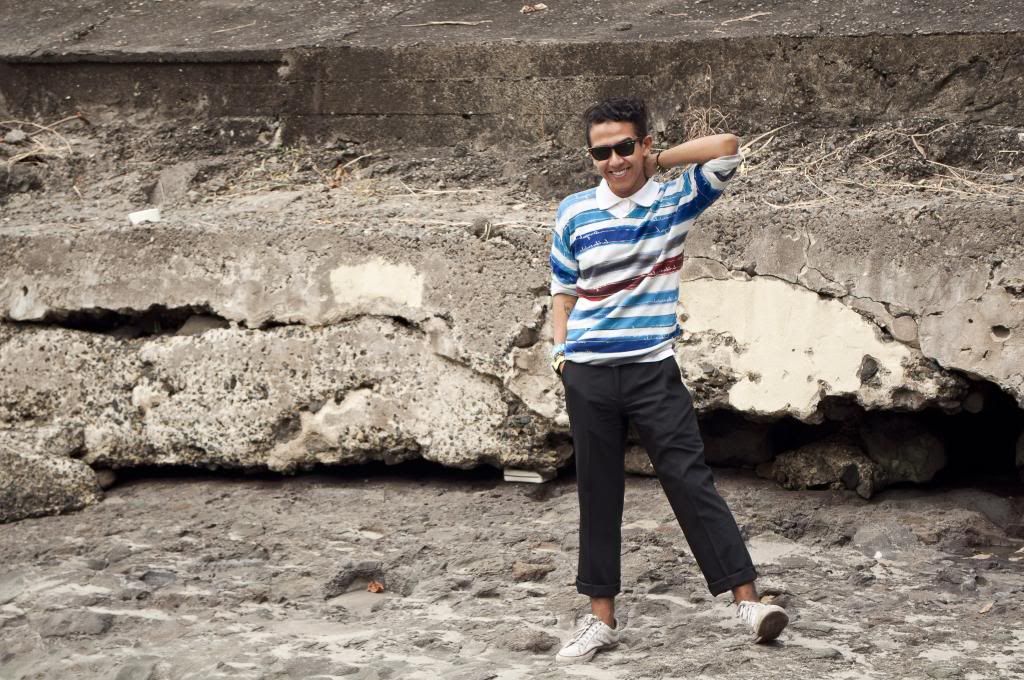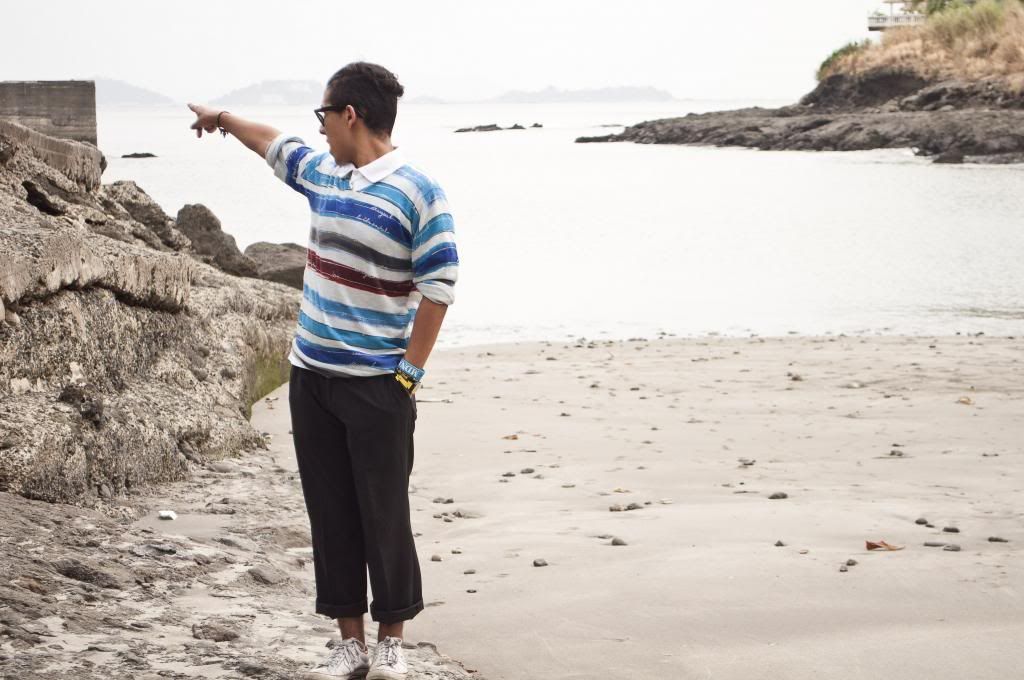 polo shirt [Lacoste] pants [zara] sneakers [converse]shades [ray-ban]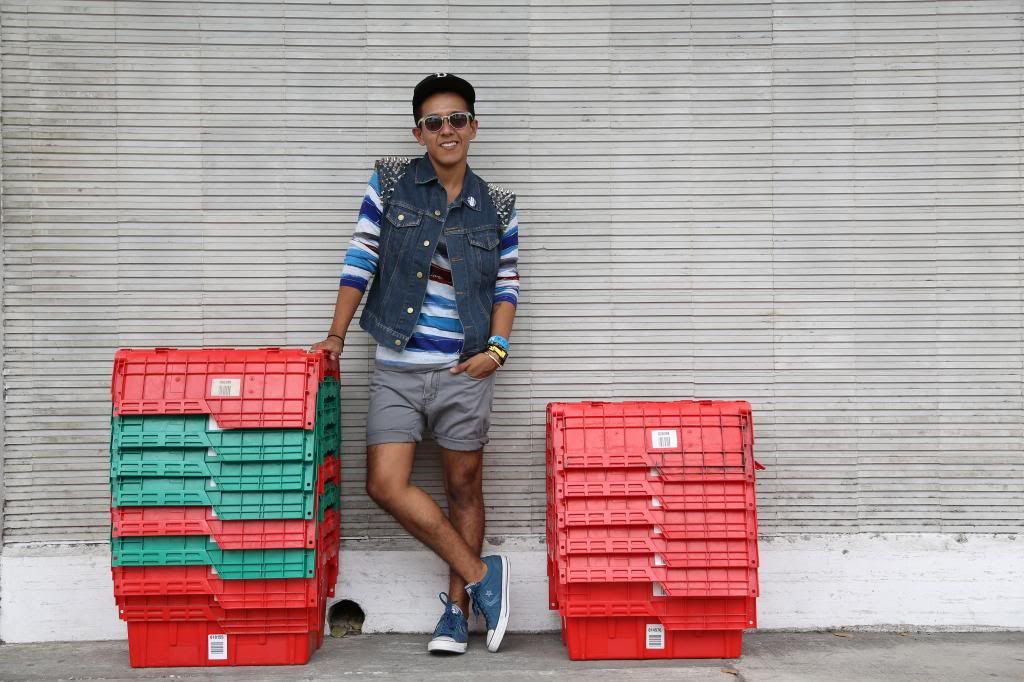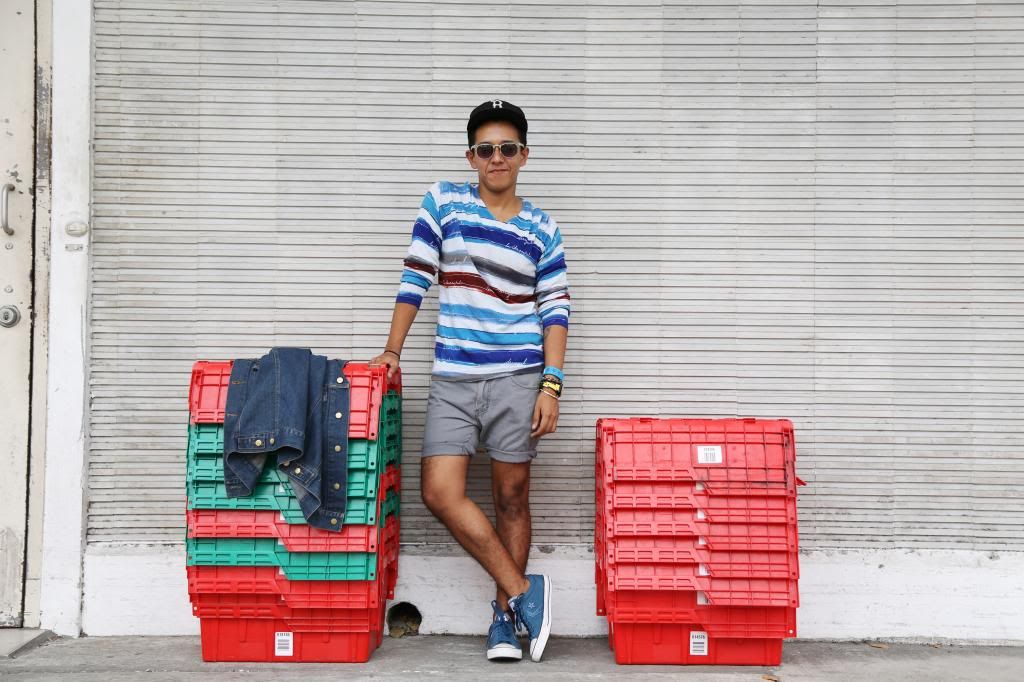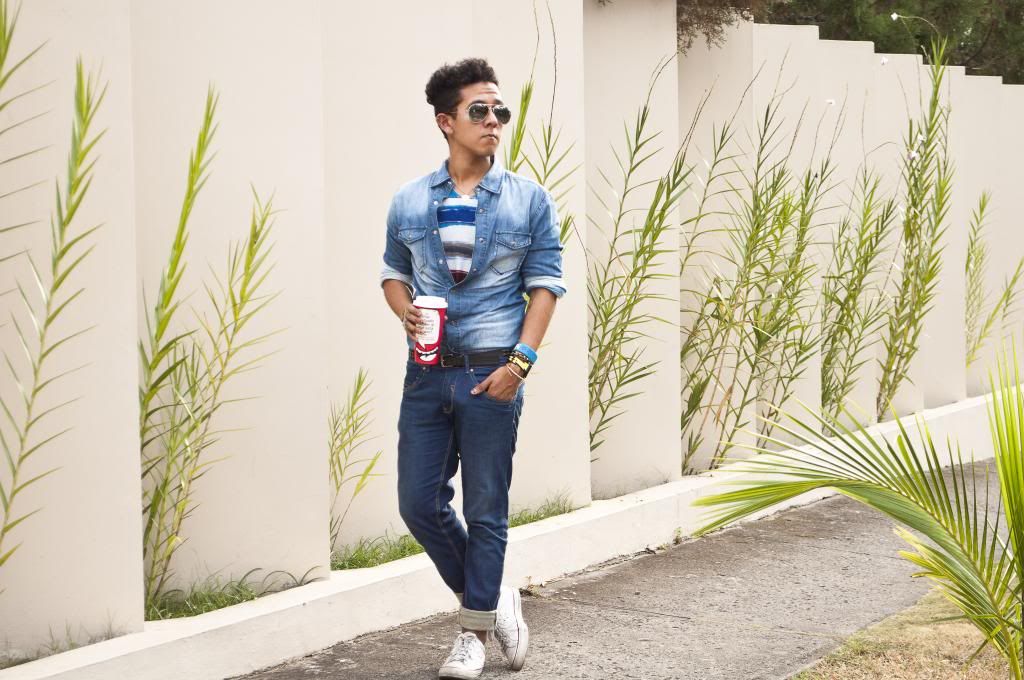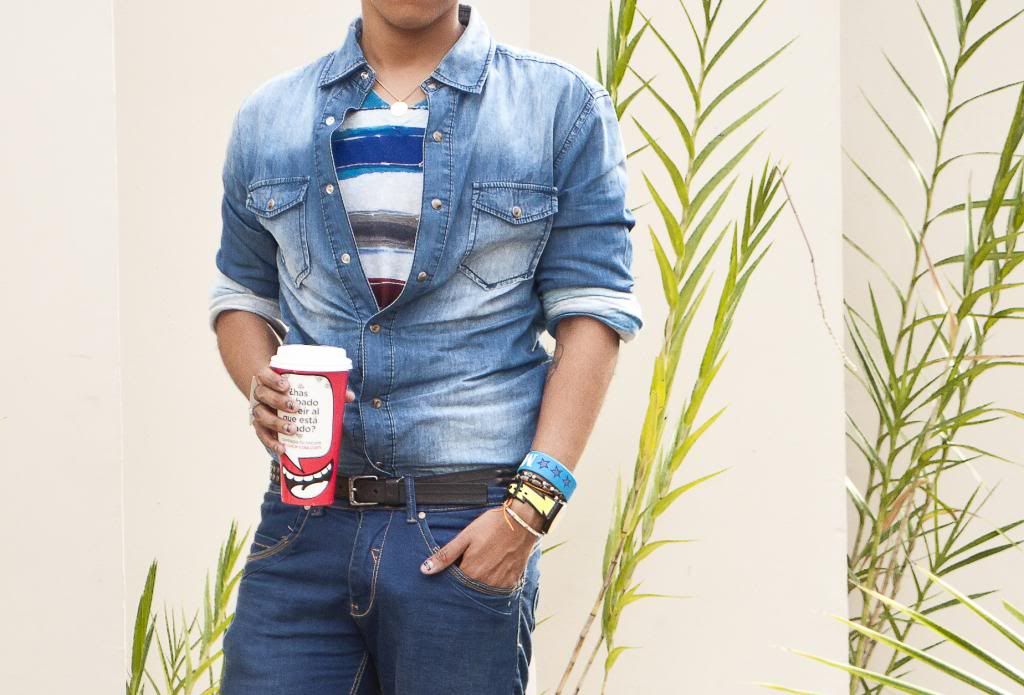 pants & denim shirt [zara] sneakers [converse] shades [thrifted]