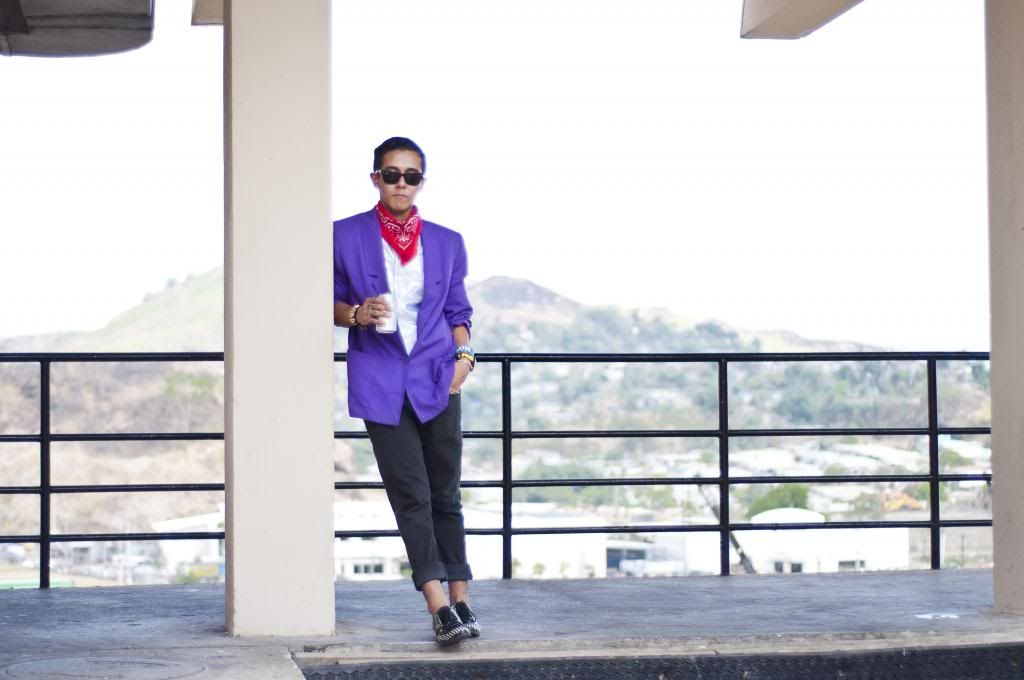 Últimamente he estado pensando bastante en proporciones ya que es una de mis tendencias favoritas desde hace ya casi 4 temporadas y recientemente con el uso de los dobleces y las siluetas deformadas en los desfiles FW13 ha hecho un boom en la forma que me estoy vistiendo.
También quería mostrarles esta camisa que me hizo especialmente Alessandra Grau, una de las mejores diseñadoras jóvenes de Panamá, aunque no lo crean es súper fresca y me encanta la textura y la variedad de colores que muestra, vale la pena decir también es un preview de su nueva colección que se mostrará mañana en MacroFest, espero verlos!
/////////////////////////////////////
I've been thinking a lot about proportions lately, specially since wrapping & draping & playing with silhouettes were all over the FW13 shows.
I also wanted to show you this amazing shirt that Alessandra Grau (one of our best Young Panamanian designers) custom made for me, I absolutely love it since it's a stand out item & it totally builds up a whole outfit by itself. Also, it is good to mention that it is actually a preview of her new collection, which will be presented tomorrow during MacroFest.