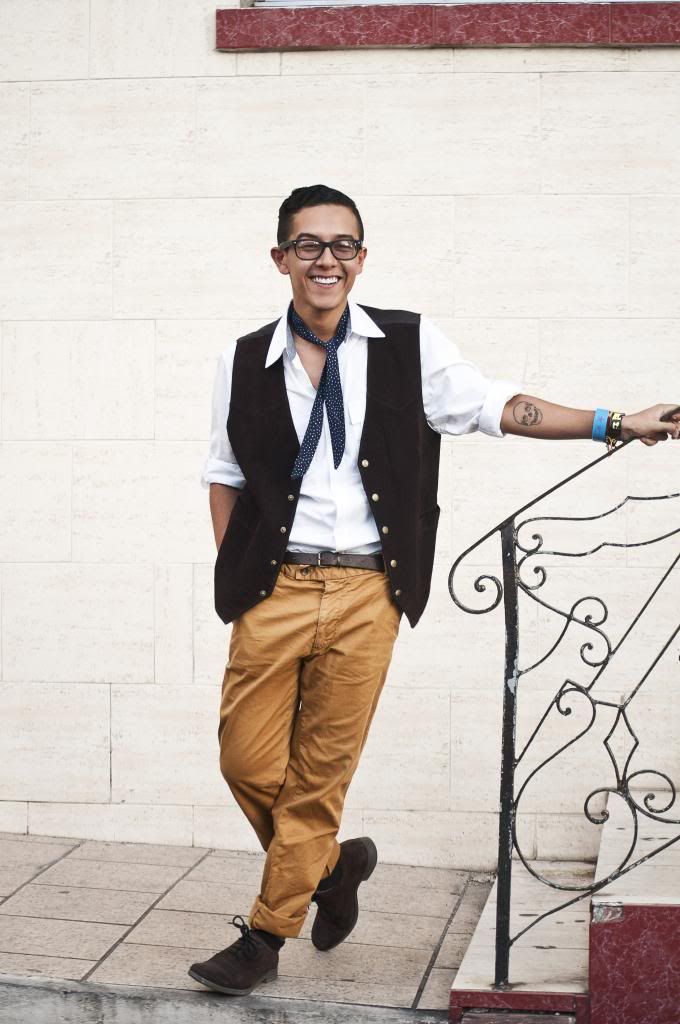 Para ver el post completo clickea el link de abajo "Read More"
To see the complete post click de link below "Read More"
Puedo decir con total seguridad que mi mayor pasi
ón son los musicales y sin duda alguna Les Miserables es uno de mis favoritos, a pesar de que nunca lo he visto en escena mi papá es un gran admirador de Victor Hugo y desde pequeño sé de las tragedias de Jean Valjean, Cosette, Fantine, Eponine, etc., aparte de que estoy obsesionado con todo lo que sea francés.
Gracias a Madonna la película estreno acá en Panamá antes de los Oscar y pude ir a verla en el pre-estreno, creo que ha sido una de las películas más épicas que jamás he visto.
Aquí les va un look inspirado en 2-4-6-0-1, Jean Valjean ;)
Vest de suede: Calvin Klein
Neckerchief: del clóset de mi mamá.
.....................................................................................................
Without a doubt I can state that my biggest passion are musicals, I can also say that Les Miserables is one of my all time favourites & despite the fact that I haven't seen it onstage & I am accustomed to the tragic stories of Jean Valjean, Javert, Eponine, Cosette, Mauris, Fantine, etc. since my father is a huge Victor Hugo fan, there is also the French factor which I am totes obsessed with.
Thank Madonna the movie is in Panamanian theaters starting today. I had the chance to go to the premiére I my God it is one of the most epic movies I've ever seen.
Here's a look I wore inspired by 2-4-6-0-1, Jean Valjean ;)
Brown suede vest: Calvin Klein.
Brown suede shoes: Guess.