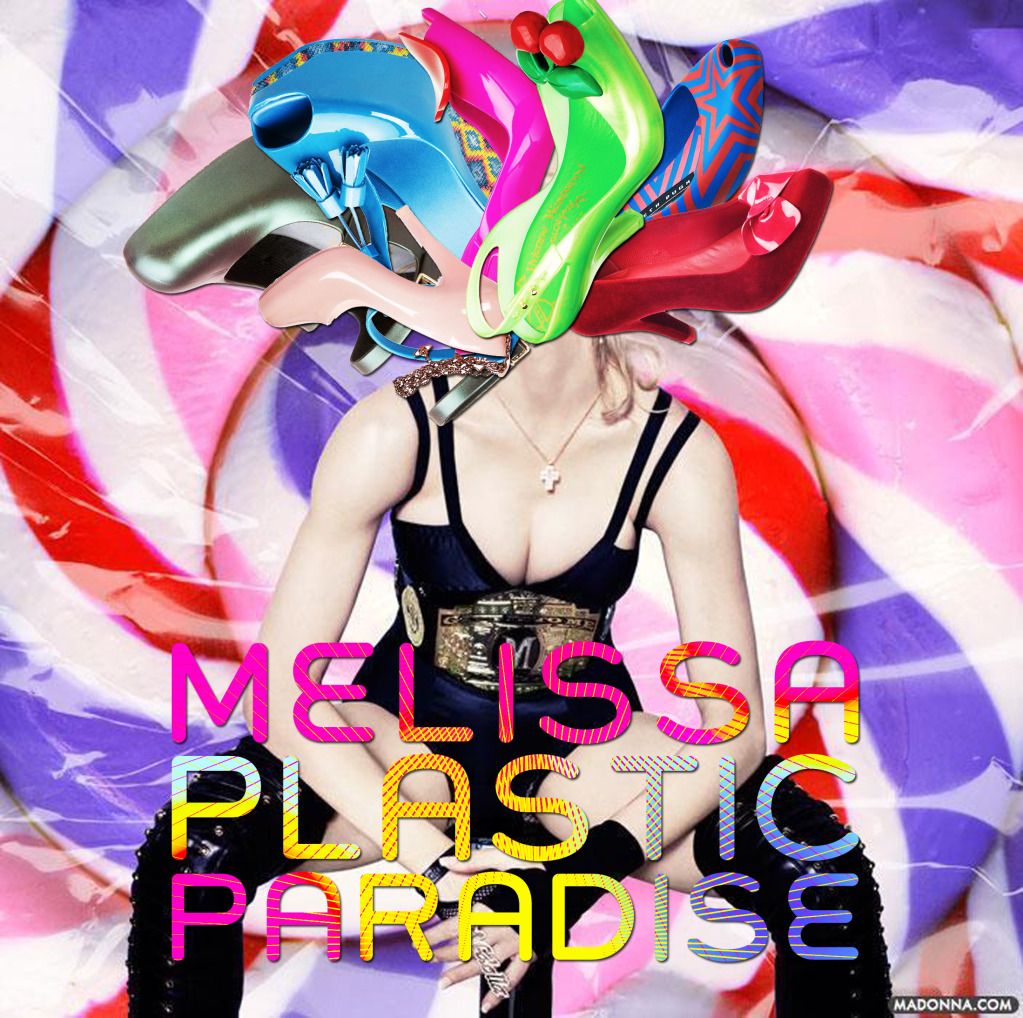 This is a message by a pair of delicious melissa shoes:
"Say which flavor you like & I'll have it for you…
& this is a conversation two friends were
having over coffee about an event that's
going down this Thursday:
1.
If you were given the opportunity to make a short film about melissa's Plastic Paradise starring Miss Moss, what would the storyline be?
It would starts off with me as a little girl watching Willy Wonka in my cute melissa shoes for girls and falling asleep dreaming that one day I could win a golden ticket to go to the Wonka Factory and meet Mr. Wonka.
Then it could cut to me in present day coming home from work, all dressed up very elegant and professional and opening my mail to find a Golden Ticket to finally go to the Wonka Factory then I am transported back to my youth just to remember all the simple luxuries of being a child again, the smell and sweet taste of candies, fairy tales and childhood dreams of what I would be when I grew up.
Then I arrive at the factory where I am greeted by a sea of bubbles and I become weightless and begin to float around, twisting and turning and enjoying the freedom and pleasure of fulfilling my childhood fantasy. Then the doors open and I enter the Wonka Wonderland full of candies and melissa shoes. Everywhere I look would be a blur of vibrant colors and shoes and candies would be hanging from every tree and I would totally loose myself and enjoy the pure indulgence trying on every pair of shoes and savoring the deliciousness of the candies. Then I see the purple outline of Wonka himself in the distant and I start to run towards him but in slow motion as he slowly begins to turn and face me and reveal himself but I realize it is actually Vivienne Westwood dressed in purple, wearing a crown of candies.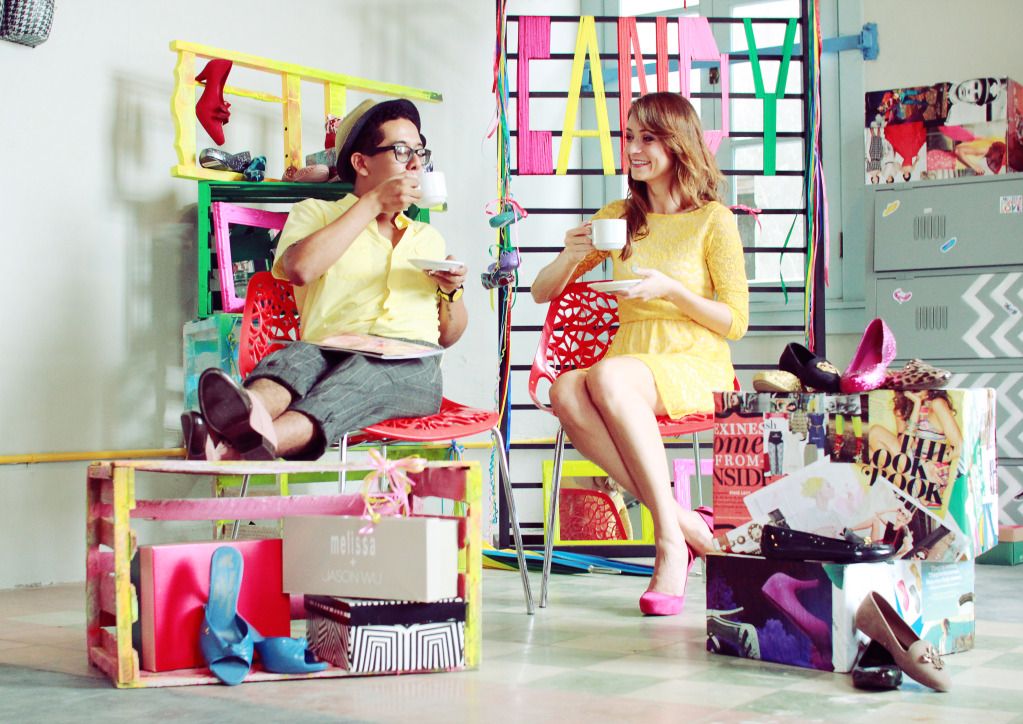 2. Melissa & Miss Moss both start with the same letter. What other words with M would be a link between the two brands?
Wow that's a tough question! I can think of many words that link our two brands, but if I have to limit them to those that begin with the letter 'M' then I think…
Moral- Having psychological rather than simply physical or tangible benefits.
Meticulous - extremely concerned with details.
Memorable - Worth being remembered.
Marvelous - Of the highest or best kind of quality.
Meaningful - Having meaning, function or purpose.
…would be the best words that would best fit our respective brands.
3. What's Miss Moss' favorite melissa collaboration & why?
I think for me it would be the collaboration with Vivienne Westwood. As such an iconic and influential figure in the world of fashion, I think she really had an extremely impressive impact on the brand Melissa with the perfect blend of design, creativity and style creating iconic and memorable styles.
Westwood's trademark practicality is a faultless match for melissa's injected thermoplastic. She's also quintessentially English and her designs are unquestionably feminine and fearlessly non-conformist which resonates with melissa because its renowned innovation and creativity, so it seems the ideal fit in this collaboration.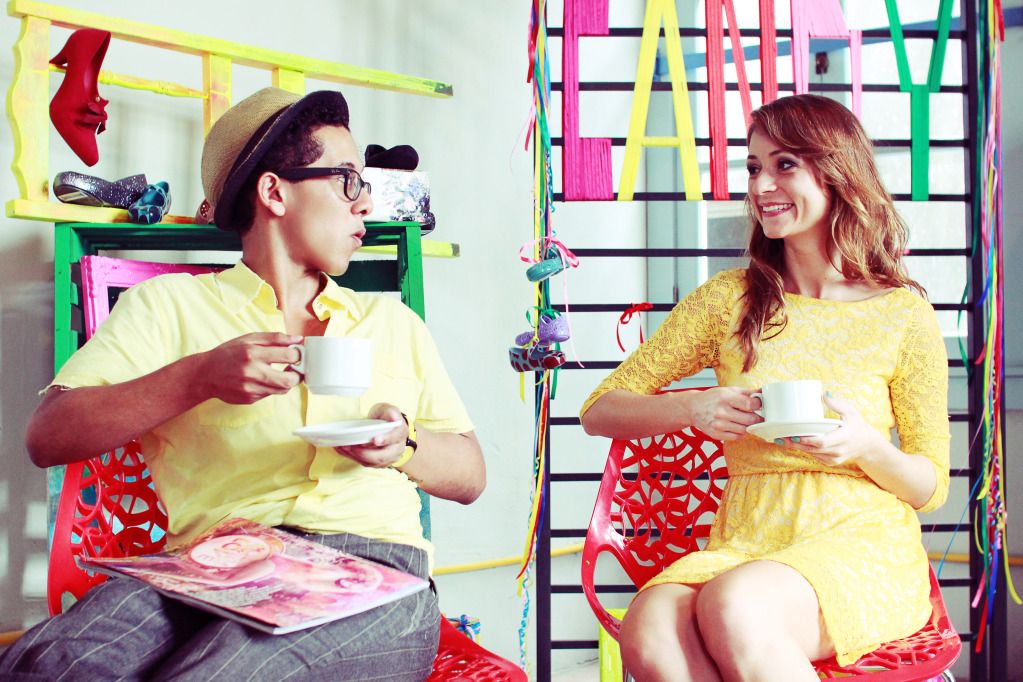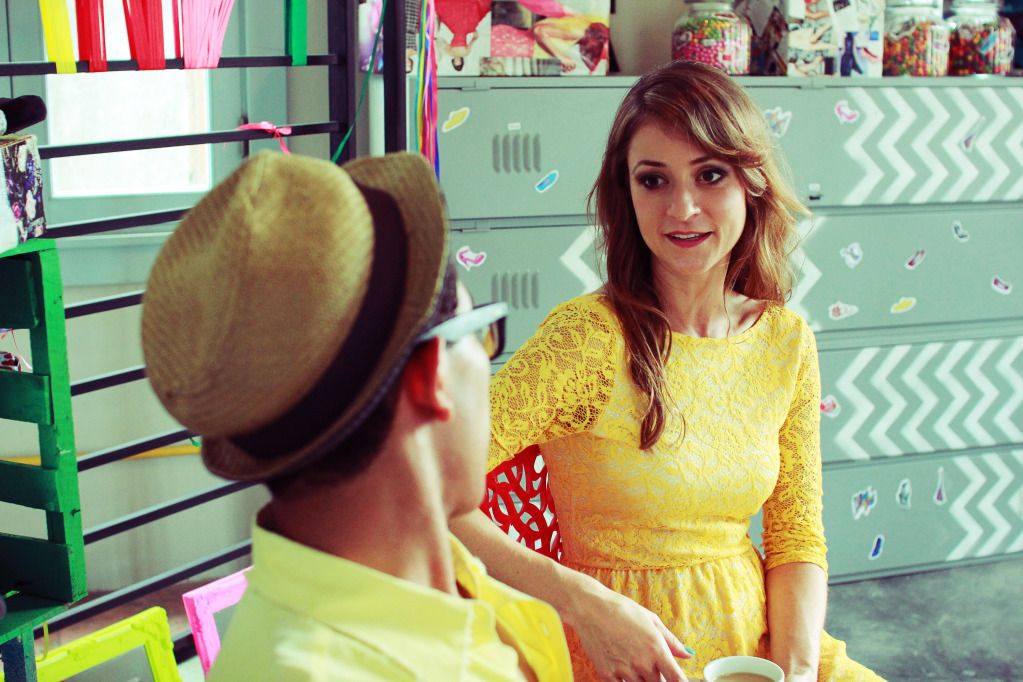 4. What will the people be able to enjoy & experience at the event?
As with any Miss Moss event it is important that we create a total shopping 'experience' and a chance for people to not only buy the shoes, but also to engage fully with all the values of the brand & really appreciate and respect it on more than a superficial and functional level.
There will be a chance to have express makeovers of hair and make-up from Vanity Studio, who will be showcasing the incredible new cosmetics line Mica Bella that will hit the stores here in Panama very soon. There will also be photo shoots with Art Spaces so you can capture and retain a memory of this unforgettable night.
People will be able to experience a 'candy store' inspired shopping experience (remember all Melissa shoes smell like candy!) we also have paid particular attention to the nature of recycling and therefore our guests will notice that there are many details that have blended recycled materials and art to form the decoration in creative and unique ways that we hope will inspire people to think more about recycling.
Guests can join us for a drink on the 'Tropical Plastic Paradise' on the rooftop of the newly opened Panamericana Hostel & enjoy some of the best views in Casco Viejo.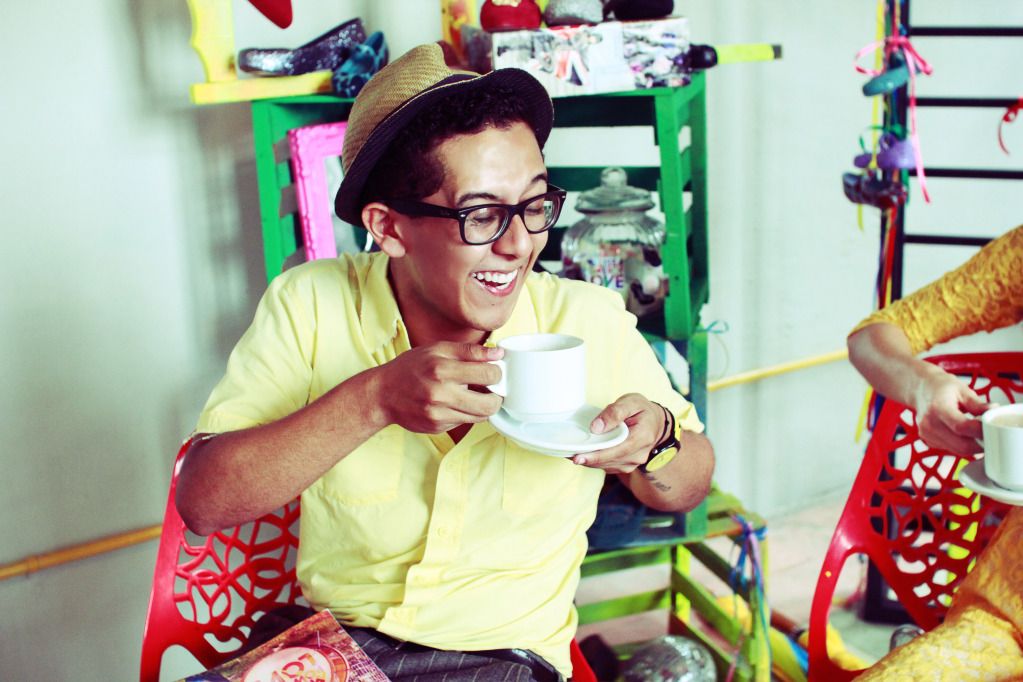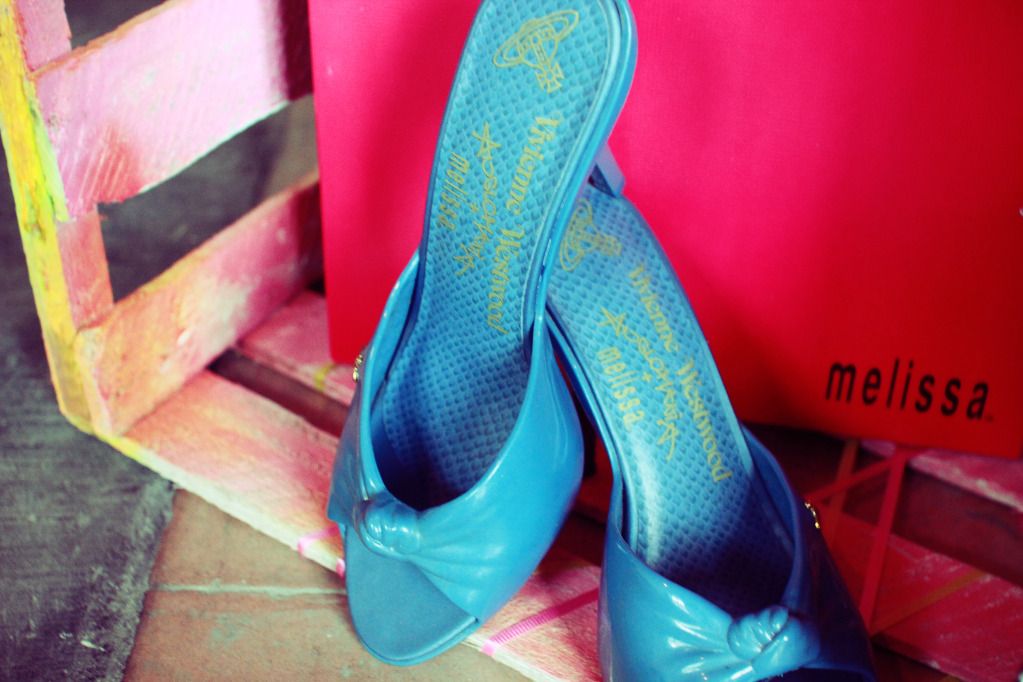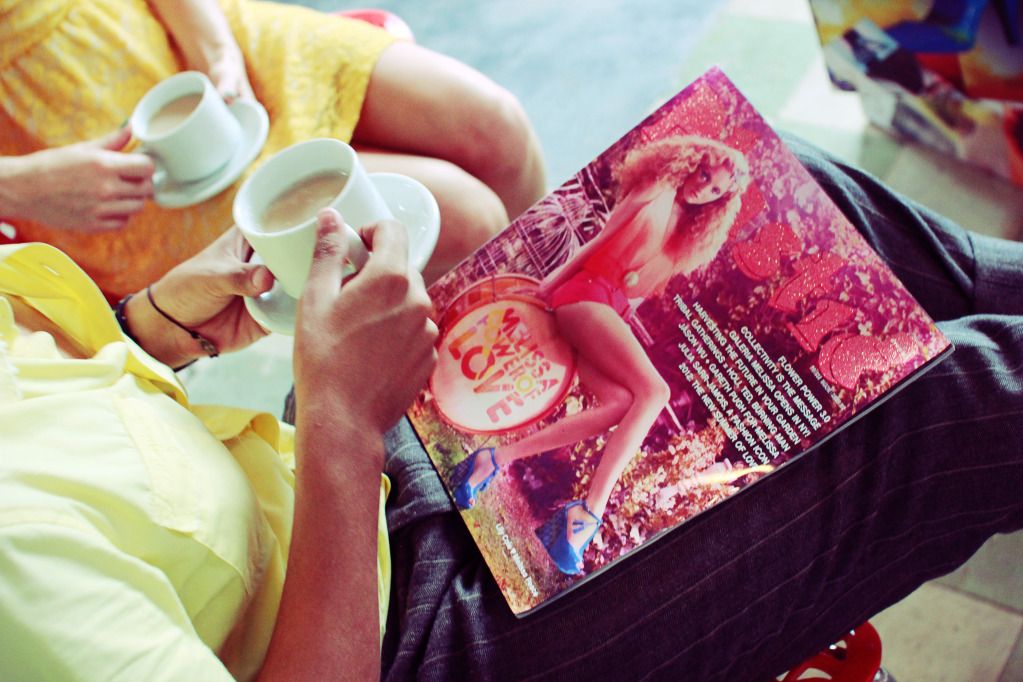 5. What is your Plastic Paradise?
The event of course! This will be a Miss Moss Productions interpretation of our very own 'Plastic Paradise', where we will be transported to our childhood memories of candy stores and innocence. My team and myself have worked hard to share with all our guests our 'Plastic Paradise' and we hope you will enjoy it as much as we have enjoyed the process of producing this highly unique shopping experience.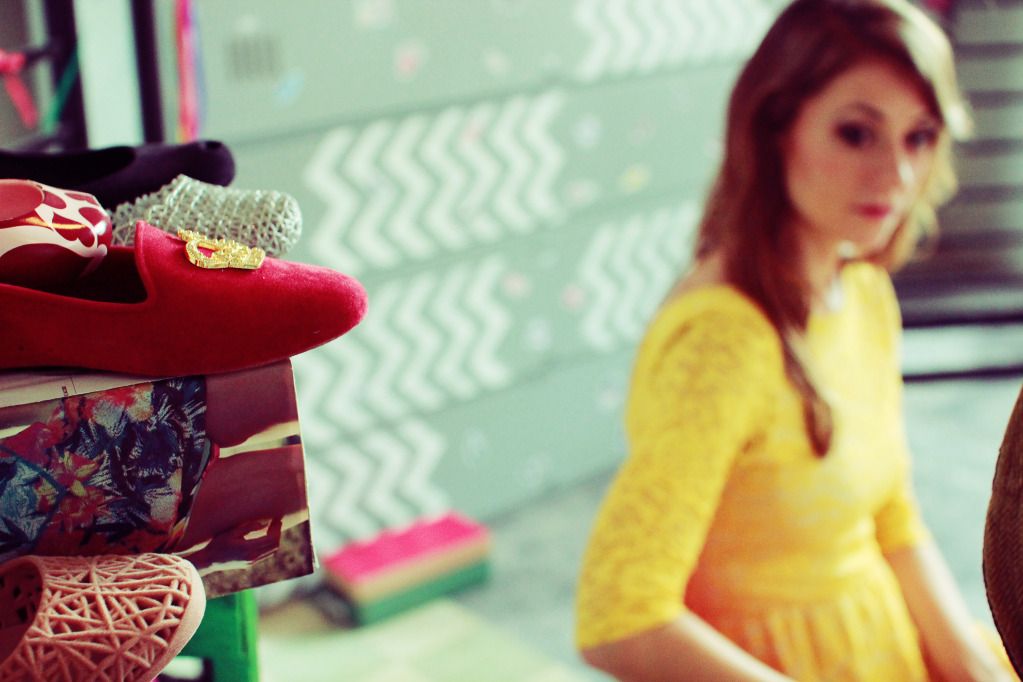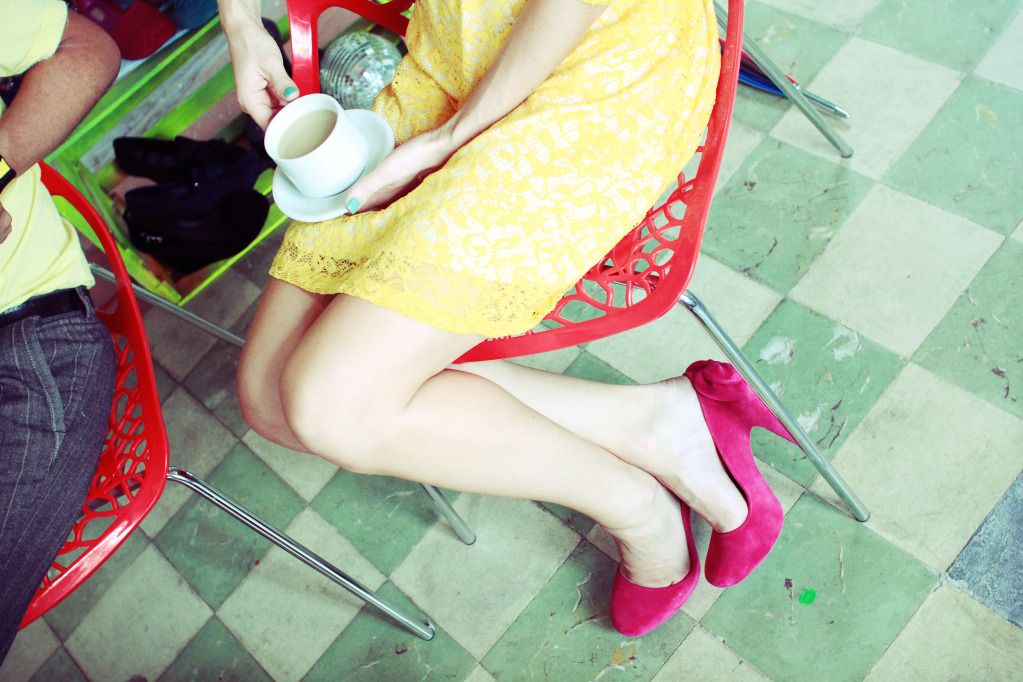 photo

credits

. Georges Don
& just for you to know who are the amazing girls that are behind all these:
on your left: Leanne Moss
on your right: Georges Don
thank you both for your time!