by Steven Miesel.
Despúes de un hiatus de 6 años, Mr. Ford (como quiere que ahora lo llamen) regresa al

womenswear

. Y con nueva colección viene también nueva visión. El diseñador/productor/director de cine (si no has visto

A Single Man

no se que esperas en verla, sólo te digo que se ha convertido en mi segunda película favorita) ha decidido romper las esctructuras en cuanto a marketing y publidad de moda y decidió hacer un desfile SUPER privado, en el que sólo hubieron 100 invitados y un sólo fotografo,

Terry Richardson

.
El 12 de septiembre la tienda de Madison Avenue de Tom Ford recibió a las personalidades más influyentes del mundo de la moda, incluyendo a modelos y editores. Una vez dentro Mr. Ford recibió a cada uno de los invitados para luego tomar el papel de maestro de ceremonia, anunciando a cada una de las modelos y personalidades responsables de presentarle al mundo la última creación del diseñador de 49 años.
Beyoncé Knowles

, Julian Moore, Natalia Vodianova, Rinko Kikuchi, Karlie Kloss & Karen Elson fueron algunas de ellas.
by Steven Miesel.
El

December Issue

de Vogue USA será el primer medio en reportar de primera mano la colección de spring/summer de Mr.Ford, así que no nos queda más que esperar a diciembre. Tomemos la colección como un pequeñito regalo de Navidad de parte de Tom :)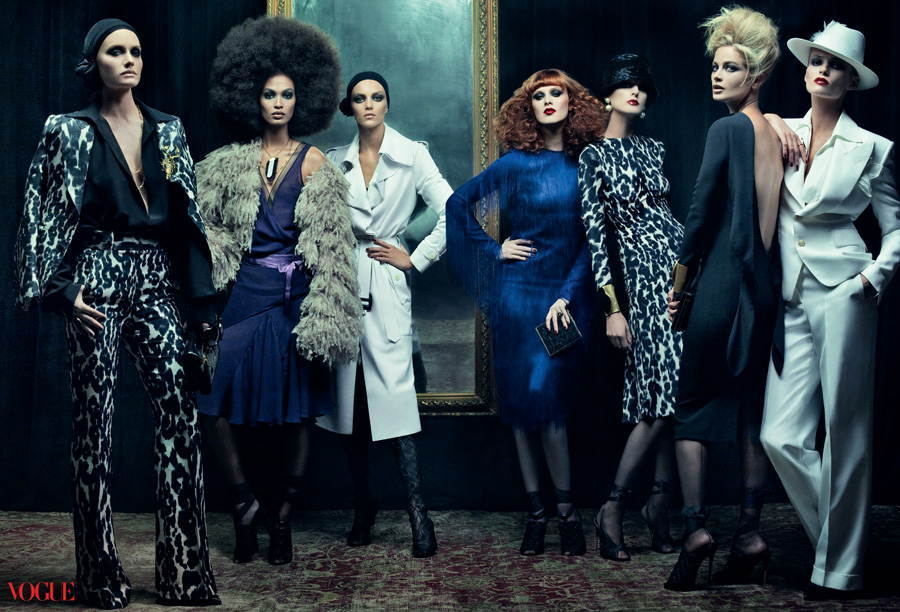 by Steven Miesel.
After a 6 years hiatus, Mr Ford (as he now prefers to be called) returns to womenswear. With new collezione there comes a new vision of fashion. The designer/movie producer/director (if you haven't seen A Single Man I don't know what you are waiting for, it has become my 2nd favorite movie & I have only seen it once, I even bought the book & the DVD) has decided to brake all the foundations in fashion marketing & publicity & threw a super private fashion show with a list of 100 guests, including just one single camera lens, which belonged to world renowned & it photographer, Terry Richardson.
September 12th. The men's store in Madison Avenue received all the most important figures in the fashion world, including fashion editors & models, celebrities & stylists. Once inside Mr. Ford greeted every one of them, suited in a classic tuxedo & black tie, with mic in hand he announced all the models and celebrities, who were in charge of presenting all those beautiful garments to the world. Amongst those were Beyonce Knowles, Julian Moore, Natalia Vodianova, Rinko Kikuchi, Karlie Kloss & Karen Elson.
Vogue USA December Issue has the exclusive, with a detailed interview with the designer and part of the spring/summer collection shot by Steven Miesel. We'll just have to wait, it'll be a chic christmas present from Mr. T. Ford, sounds nice!